Dynadot are found on 2002 by a software engineer. They focus on help their customers register domain names and create websites easy and affordably.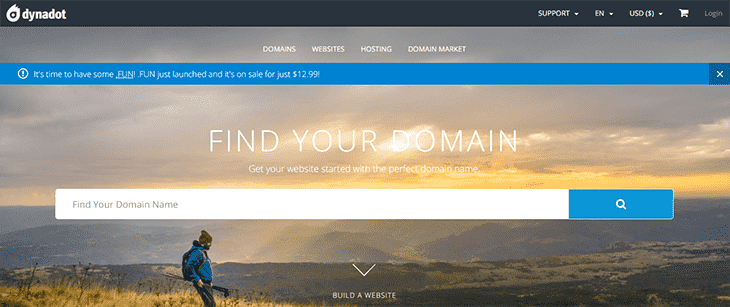 Dynadot offers the registration and hosting services at a reasonable price. This is a debt-free company. They said that:"We individually respond to every email we receive and no cut, paste responses". This's a great cutomer support service.

How to buy a domain on Dynadot?
The First step, visit Dynadot Offical website to search your domain name:
On the next screen, you will receive search results and suggestions based on your domain. Check your domain which you want to buy and pull down to click "Add". You can use domain privacy service only $3/year, just check "Add domain privacy".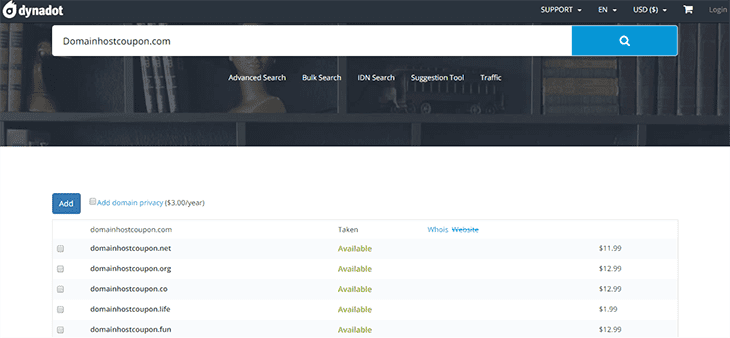 Step 2, Select checkout on right top button and click "Check out".

On next screen, you need read all information gain to sure that every information is right. If you need more services, you can check to add services such as: Website Builder or Prepay. Special, if you have any Dynadot promo codes, you can type them on "Promo Code Form" and click apply button. Finally, click "Checkout" button.

On new windows, need need login your account on Dynadot. If you don't have an account, click" create an account". Then, you need fill all information into the form and click "Create Account".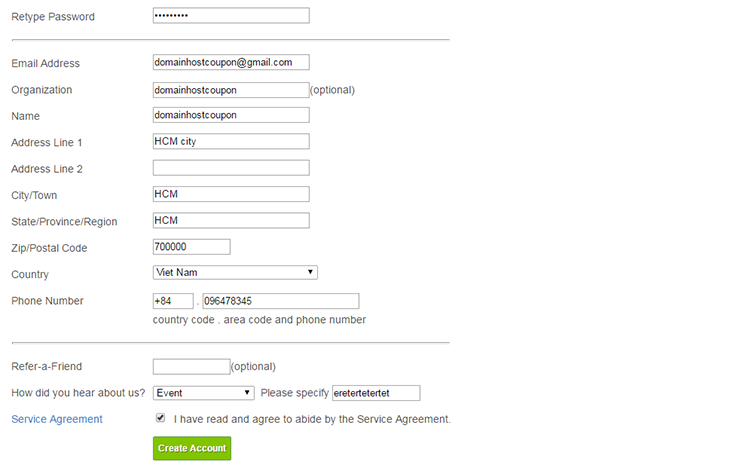 After create an acccount. You must login an account to Dynadot Website. Then, you need select "Checkout" again on top-right your screen. Repeat step 2.
On next Screen. You need fill the form and select payment gateways. Then click "Submit Order".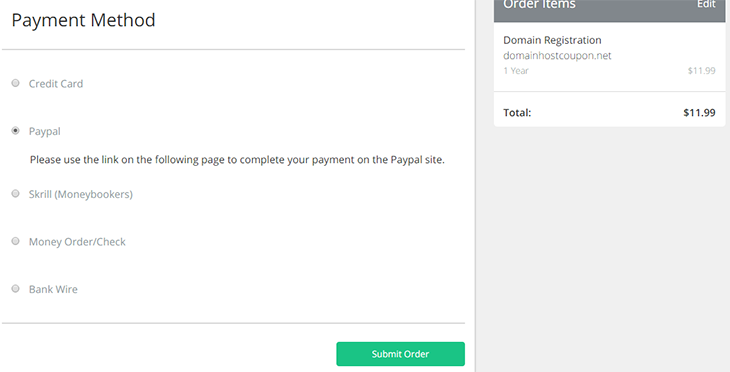 Please check the e-mail to confirm payment is complete. They will send you an e-mail soon.
Read Top 10 Best Domain Name Registrars  in here.
.ME – Give Your Website That Personal Touch – On Sale $6.99
Get a .DE today for only $7.99 at DynaDot.com
Click to copy & open site